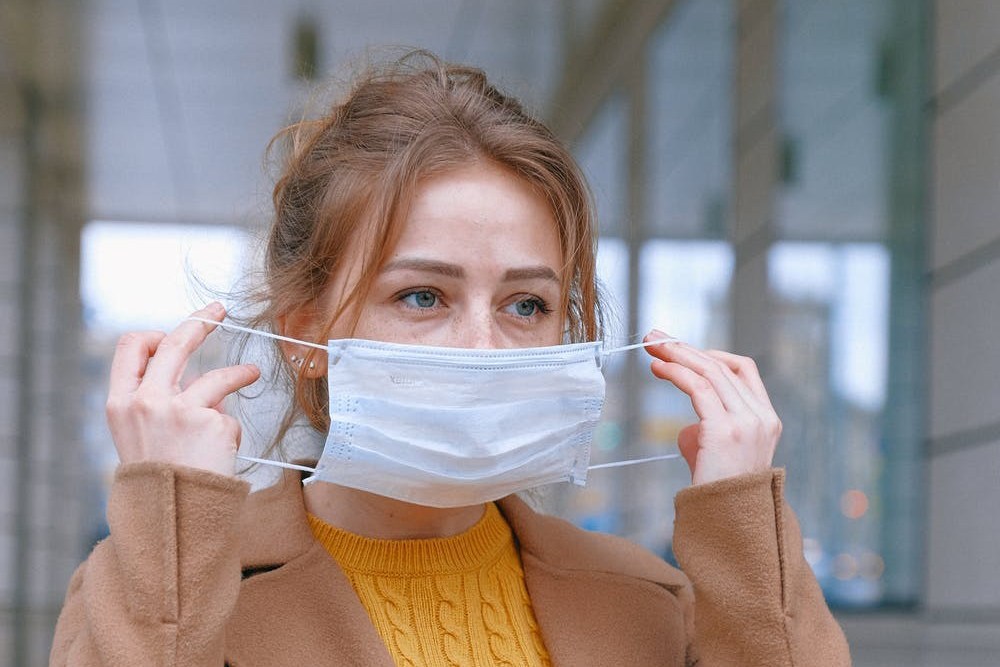 COVID-19 and personal protection: Can I still take out insurance?
The sudden arrival of COVID-19 has brought with it a whole new level of personal, professional, and financial uncertainty.
To regain some sense of control, people have been reaching out to life insurance companies in their thousands to find ways to best protect themselves from the possible implications of Coronavirus on their health and their income.
But with some insurers altering certain cover to exclude Coronavirus, it's more important than ever that you fully understand what your new insurance policy covers, as well as any limitations that may prevent you from making a claim.
To help make this easier, we've answered some of the most frequently asked questions we receive around COVID-19 and personal protection, so you can be sure you are getting the very best from your insurance.
Can I still purchase life and health insurance?

The good news is that most insurers are still selling new life and health insurance policies.
However, before you start investing your money, there are some changes that you need to be aware of that might affect when your cover can begin.
I've recently tested positive, shown symptoms, or been told to isolate
With the long-term effects of COVID-19 still relatively unknown, many insurers have added a Coronavirus specific section into applications for their new life insurance policies and critical illness cover.
When applying for these types of insurances, one of the first questions you'll often be asked is: 'Have you been treated in hospital due to Coronavirus?'. Next, they'll commonly ask if any of the following applies to you within the last 1-3 months:
Have you tested positive for COVID-19?
Have you been told to self-isolate as a result of being in close contact with someone who has been confirmed or suspected to have COVID-19?
Have you experienced any of the Coronavirus symptoms? These include a new and persistent cough, breathing difficulties, a fever, or a change to your sense of taste and smell.
If you answer yes to any of the above questions, most insurers will postpone your cover for a minimum of 30 days. After you've made a full recovery, you can re-apply and your cover should not be affected.
I have previously tested positive but have since fully recovered
Normally, insurers will offer you cover at their standard rate if you have received a positive test result more than 3 months ago and you've since returned to your normal activities.
However, if you have suffered more serious symptoms as a result of Coronavirus, for example if you have been admitted to hospital and/or received ventilation, the insurer may decide to postpone your cover for even longer.
I'm a healthcare worker, over the age of 60, and/or have a pre-existing condition – Will I be able to get health cover?
With older people and those with certain pre-existing conditions being at greater risk from the effects of COVID-19, some insurers have reduced the threshold for accepting customers with certain health conditions, as well as those over a certain age.
In some cases, this means individuals who would have been able to obtain cover before the pandemic may not be able to at the moment.
Similarly, there's been instances where healthcare workers have reported finding it more difficult to get cover due to the risks posed by their jobs. However, an official statement from the British Medical Association (BMA) and the Association of British Insurers (ABI) claims that:
"there should be no detriment to healthcare workers, and no one should be discouraged from having a test. Each application […] will be assessed on an individual basis, regardless of profession, and focussed on the person's health and severity of any symptoms at the time."
If you are over the age of 60, have pre-existing medical conditions, and/or are a healthcare worker, it's worthwhile reaching out to a life insurance specialist broker who can help you to find an insurer that will accommodate to your unique situation.
Can I still purchase income protection and redundancy cover?
Alongside the negative health implications that come with COVID-19, millions of people are also suffering financially too.
According to a report by the Financial Times, the UK shed almost 750,000 jobs between April and August 2020, and it's predicted that this figure will continue to grow as the government winds down its Job Retention Scheme (also known as Furlough).
Amid all this financial uncertainty, many people are reaching out to insurers to see if and how they can protect themselves in case of any unexpected changes to their income. Whilst many insurers have temporarily pulled Redundancy Cover from their policies, most are still providing Income Protection.
Income Protection offers a welcome support for your family if you are unable to work due to an accident or an illness. Similar to Furlough, Income Protection covers a percentage of your monthly income to ensure that your essential bills are covered when you are away from work.
There are 2 types available:
Short term – which covers you for a short period, normally 12-24 months
Full term – which covers your income up until retirement
You can also get cover better suited to manual or higher risk occupations, as well as specific products for teachers, healthcare workers and the public sector.
Is there anything I need to be aware of when purchasing Income Protection Cover?
It's vital that, before you purchase any type of insurance, you read the fine print. The last thing you want is to be left paying monthly instalments for an insurance that doesn't offer the cover that you need or that you thought you had.
When purchasing Income Protection Cover, be sure to look out for any Coronavirus exclusions on policies with a shorter deferred period. Most insurers expected the possibility of a high number of claims on these policies for those who recover and are back at work within a few weeks, which will be the case for most people who contract the virus. The likelihood of someone being unwell for 3 months or more with Coronavirus is greatly reduced.
To ensure that you don't get caught out by any newly introduced terms and conditions, reach out to a specialist broker who will be able to talk you through the best options available to you.
How Way More Solutions can help you
COVID-19 has demonstrated now more than ever that everyone needs protection and a contingency in place for when the worst should happen.
As life and health insurance specialists, the team here at Way More know the market inside out and always go the extra mile to find you an insurance solution that best fits your unique situation.
So, whether you're looking for a particular type of insurance, or would like more information on how to protect yourself and your loved ones from the effects of COVID-19, we can help.
Simply fill in the form below and one of our experienced, friendly advisers will contact you with more information…
Fill in the contact form and one of our experienced, friendly advisers will be in touch with you shortly.
Alternatively, you can get in touch with us via email or phone.
Email: info@way-more.co.uk
Telephone: 01709 646525
Address: Way More Solutions Ltd, Dearne Valley Business Centre, Wath-Upon-Dearne, Rotherham, South Yorkshire, S63 7GE