WELCOME TO
WAY MORE
.
A specialist broker who helps you to get way more from your life and health insurance. We focus on putting the client first, offering solutions completely bespoke to individual circumstances with a friendly and considerate approach.
Why Choose Way More?
We specialise purely in life and health insurance and know the market inside and out
We go that extra mile to get the most suitable terms possible for you
We care about each and every client on a personal level
We offer truly tailored solutions that are bespoke to you or your business
Client relationships are at the cornerstone of what we deliver
We have impaired life specialists for those who smoke or have health complications to help you find the most appropriate cover for your circumstances, even if you have been declined in the past
We help those with higher risk or manual occupations to find the right cover
We develop long standing relationships and regularly review your personal or business protection to ensure it still meets your requirements
We can place your life policies in trust which could avoid or help minimise 40% inheritance tax (IHT), helps avoids probate for a faster policy pay out, and provides more control over your policy (who gets the proceeds, how and when)
Our core values are based on trust, integrity, transparency, excellence, empathy and providing value
Our managing director, Zoe Priselac, is very passionate about the need for insurance. Unfortunately, Zoe understands first-hand the importance of life cover for families and those suffering with life threatening illnesses. Zoe lost a parent to cancer who didn't have life cover in place, which left a huge financial along with emotional impact on the family. Furthermore, Zoe also suffered unexpected and very serious injuries herself, which left her unable to work for months, along with ongoing medical implications. A financial cushion through these times can make all the difference. For this reason, Zoe is passionate about helping people to see the value in insurance and gets real satisfaction from knowing her clients are better covered than they were before.
Speak to us today about how you can get way more from your life insurance, critical illness cover and income protection, ensuring you have a plan to protect yourself and your loved ones in the unfortunate event of a life changing illness, accident or loss.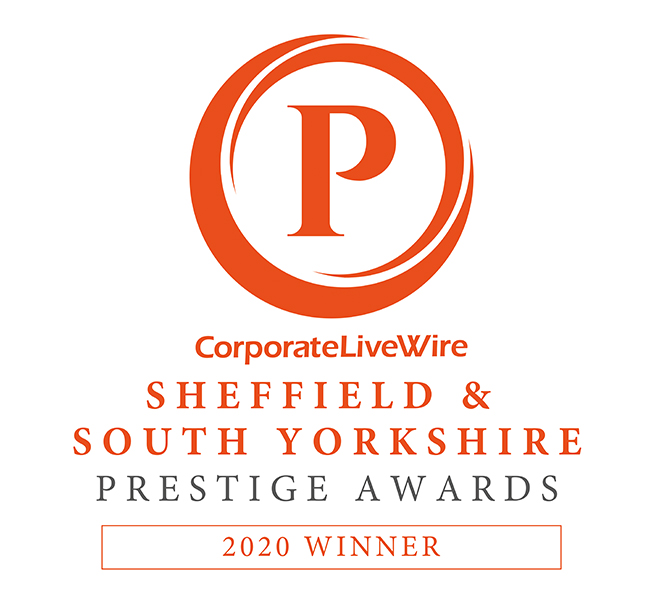 COVID 19 Statement
At Way More we are committed to the health, safety and well-being of our staff and clients.  We have worked hard to avoid disruptions caused by COVID 19, while taking action to ensure we can prevent any spread of the virus.
Our staff – Staff have the option to work from home or our Wath offices and we are maintaining conversations on wellbeing and ensuring their needs are catered for.
Our Clients – Following government guidance, we are suspending home visits and only attending clients' offices where necessary and COVID secure. We are available and happy to have online meetings, meetings on the phone or you can pre-book a meeting at our offices.
Our Offices – With strict controls in place, we are pleased to confirm that the Way More offices are 100 percent operational and compliant with all government requirements. Our COVID secure meeting room, is well ventilated and everyone can sit comfortable and socially distanced.
Our Services and opening times – Fortunately, we have been able to maintain our normal opening times of 9am – 5pm Monday to Friday.
Now more than ever, when protecting yourself and your family for the future is vital, Way More are here and will continue to support you and provide cover and advice to meet your needs.
Validity of this statement – We continue to monitor and assess the spread of the virus and changes, government guidance and how these may have an impact on our business and services.  We will update this statement with any changes we may be required to make, as soon as we are aware of them.
"Zoe has recently advised me and put me a plan together for both my life insurance and income protection. She went above and beyond to really understand my situation and find the best plans for me. Zoe really did make me feel I was in safe hands. Most of all I feel a weight has been lifted as this was something I had needed to get sorted for years. I would highly recommend Zoe. Why... because you really do get 'Way More'! Thank you Zoe, I greatly appreciate everything."
"Zoe has been very patient and helpful finding suitable health insurance for me (a lady of a certain age) which has the bonus of a reward system that will motivate me to make some positive lifestyle changes! "
"Way More have been perfect. They helped me review my existing policies to determine if they were still a good fit, then helped me find an additional policy to meet my needs in the future."
"Way More provide quite simply that... way more! Zoe took the time to take me through all of the options either topping up my existing policies, or creating new ones. She gave clear and concise advise and worked within my budget. It is clear that she is passionate about providing the right solution for her customers regardless of how long that takes. Fantastic personal service and I would highly recommend!"
"Zoe helped me structure my insurances in the most tax efficient way and she went the extra mile to ensure she found the best possible terms for me. The cover also includes extras like a free recruitment service which being a business owner is invaluable. She explained the importance of putting life policies into trust whereas previous advisers I have used in the past hadn't. I would recommend Zoe without question. "
"Zoe's personal service is second to none, she listens to your needs and makes specific recommendations. She is professional yet empathetic, knowledgeable and skilled in what she does. She has access to policies you and I wouldn't and will get you the best package that suits your personal needs. Zoe kept in regular contact throughout the process and even helped me set up my points reward scheme. I would not hesitate to recommend Zoe and her team at Way More."
"We really enjoyed working with Zoe - she's very knowledgeable, personable and she's always on hand if something needed to be explained. She worked to our budget and set-us up with a package that's perfect for us. I'd wholeheartedly recommend Zoe."
"We were looking at reviewing our Life Insurance, as previously it had key features missing and Zoe offered us an outstanding service to rectify it and ensured we had the appropriate cover. Zoe was extremely approachable and supportive and would always go that extra mile to cover any queries/ concerns. We cannot recommend Zoe enough!"
"Zoe was absolutely brilliant in guiding us through the process of obtaining insurance. She was always willing to go above and beyond, and spent lots of time with us to ensure our application was accurate. I cannot recommend her enough!"
"A professional and efficient service Zoe Priselac has really helped me and my husband review existing insurance policies and fill in any gaps where we weren't covered and look at how we could save money on more competitive products. Zoe is very professional and efficient so I have recommended her to my friends."
Fill in the contact form and one of our experienced, friendly advisers will be in touch with you shortly.
Alternatively, you can get in touch with us via email or phone.
Email: info@way-more.co.uk
Telephone: 01709 646525
Address: Way More Solutions Ltd, 19 Silkstone House, Pioneer Close, Wath-Upon-Dearne, Rotherham, S63 7JZ